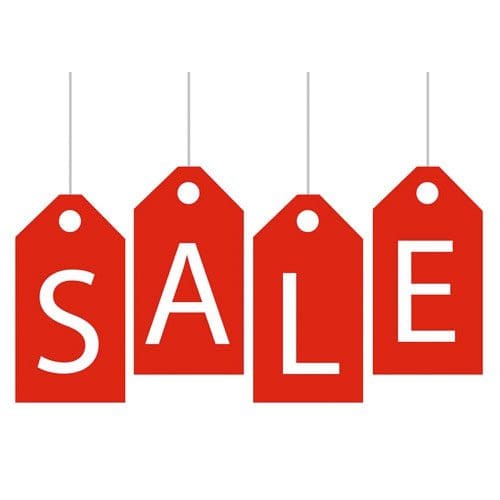 Shop Sale
Show Filters
Save Even More On Our Bottles & Jars
It's not every day you see deals like these. From end-of-line stock to added discounts just because, the Ampulla sale section is the place you'll find even better value for money on your plastic and glass packaging. Whether you're looking for a new range of food-safe plastic bottles to shake up your refreshing juice range, or in the market for some stunning glass cosmetic jars, shop our sale section to find hidden gems at fantastic rates.
Added Discounts On Wholesale Prices
Our sale prices apply even if you're already taking advantage of our fantastic wholesale discounts. We offer discounts on all our products when you buy in bulk. When you shop with Ampulla, you can buy as many items as you need – starting at just 1 unit.
Sale On Plastic Packaging
As the UK's largest online packaging supplier, our range of plastic packaging won't disappoint. Shop our sale section and find a huge range of plastic bottles, jars, buckets and food pots with discounts you won't be able to resist.
Buy Discounted Glass Packaging Online
Browse for glass bottles and jars and get a great price from Ampulla – whether you're looking for medicine bottles, dropper bottles, jam jars or votives, you might find just what you're looking for in our sale section. Don't forget – you can buy with no minimum order, or in bulk to get incredible value for money.
With all Ampulla products, we recommend that you perform a product test before committing to large orders.