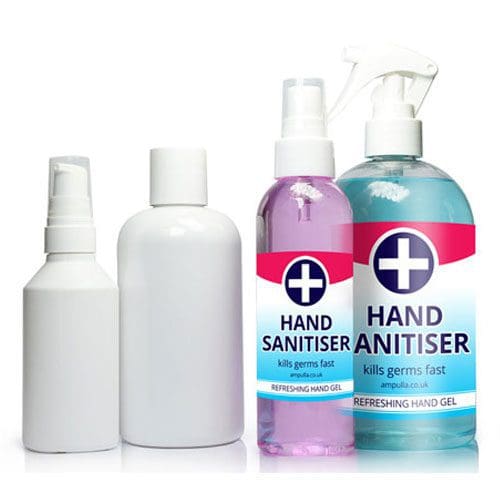 Hand Sanitiser Packaging
Show Filters
Secure Sanitiser Storage With No Minimum Order
Keep hands fresh and clean with our fantastic range of quality hand sanitiser packaging. We offer sanitiser bottles in a range of sizes, styles and materials, so you can pick the perfect container for your product. There's also many different cap varieties to choose from, so you can select from lotion pumps, spray heads, dispenser caps and more. This makes it easy for you and your customers to access hand sanitiser when they need it – keeping homes, offices, shops and restaurants clean.
Choose From A Range Of Sizes & Styles
Select your hand sanitiser packaging in a range of sizes. This allows you to offer your customers many different size options of hand sanitiser and antibacterial gel, which is handy for keeping different bottles available at all times. We also offer bottles in different colours and styles, so you can choose the best bottle for your product or brand.
Made From Quality Plastics
All our hand sanitiser packaging is made from PET or HDPE plastic. Both these materials create high quality bottles which are shatterproof, recyclable and lightweight.
No Minimum Order Needed
With our no MOQ policy, you can buy as many bottles as you need. This means there's less waste and more value for money! Buy as many as you need from the UK's largest online packaging supplier.
Buy high quality hand sanitiser packaging from Ampulla and get great products at a low price. You can also shop in bulk and get fantastic discounts!
As with all Ampulla products, we recommend that you perform a product test before committing to large orders.