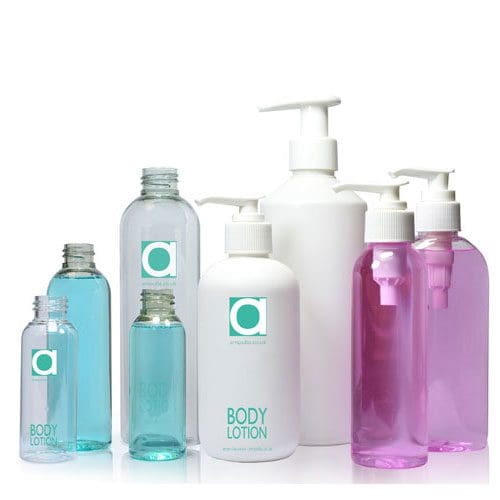 Plastic Bottles
Show Filters
Shop Online For Plastic Bottles
At Ampulla, we offer a huge range of high quality plastic bottles for a variety of industries. From stylish cosmetic bottles to fresh juice bottles, our selection is second to none. With PET, HDPE, rPET and other varieties available, you'll get shatterproof, lightweight packaging at a great price. All our plastic bottles are also 100% recyclable.
Here at Ampulla, we pride ourselves on providing our customers with the widest selection of plastic bottles available to buy online. As Europes largest online packaging retailer you will always find the best selection at the lowest price. We carry a range of sizes, to ensure that your business or hobby can move forward regardless of your needs. Even better, you can buy all our plastic bottles with no minimum order quantity.
Compatible Closures Available
All our plastic bottles are available with or without caps, so you can source the perfect closure for your bottle and brand. We supply many different cap types, including screw caps, atomiser sprays, lotion pump heads, trigger sprays, spout caps, flip tops and more. This means you can find the perfect dispensing method for your product.
Choose Your Perfect Size, Style & Colour
With plastic bottles available in white, black, blue, clear and natural colours, you're sure to find the best colour match for your brand. We also offer many of these bottles in a range of sizes and styles, so you can find a great container for all your product ranges.
No Minimum Order Needed
With our no minimum order quantity policy, you can buy as many plastic bottles as you need. This means there's less waste and more value for money! We also offer large wholesale quantities for those companies looking to get their packaging at the lowest possible price. Buy as many as you need from the UK's largest online packaging supplier.
As with all Ampulla products, we recommend that you perform a product test before committing to large orders.