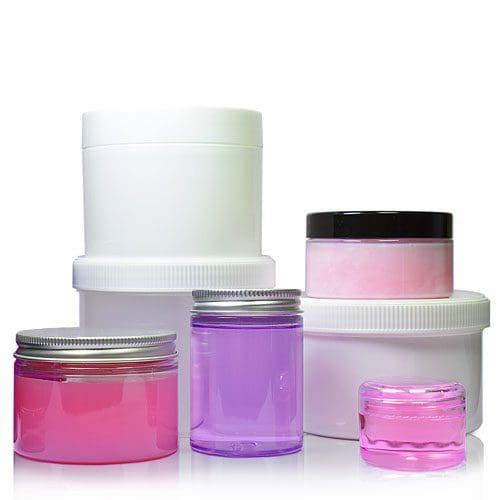 Plastic Jars
Show Filters
Purchase Plastic Jars Online And Save
Shop our range of plastic jars to find your ideal packaging product. From frosted cosmetic jars to fun sweet jars, we've got all the containers you need to package your products beautifully. Each jar is available with a compatible closure, which will keep your products secure while staying on-brand. Shop our large range of shatterproof, recyclable plastic jars at Ampulla for speedy shipping, low prices, and high quality products.
Plastic Jars With Lids
From elegant PET cosmetic jars to colourful craft jars, we offer our products in a large range of styles and sizes. With our extensive selection, you're sure to find the ideal jars for your products!
Plastic Jars For All Industries
From cosmetics to pharmaceuticals to glitters and glues, we've got jars to suit all kinds of businesses. All our containers are available with and without compatible closures, so you can source them wherever you like! It's the easy way to get great value and beautiful branding.
Plastic Storage Jars
Shop at Ampulla and take advantage of our no minimum order policy. You can buy as many plastic jars online as you need, so you get the best value for money on the quantity you're looking for. You can also purchase in bulk quantities, which is ideal for those companies looking for large amounts of great value packaging. Buy as many as you need from the UK's largest online packaging supplier.
As with all Ampulla products, we recommend that you perform a product test before committing to large orders.