The UK's Biggest Online Packaging Supplier
Helping you find the right packaging for your product
At Ampulla we specialise in providing a wide selection of glass, plastic and aluminium packaging in quantities to suit you. Whether you're a nutritional supplement company, beauty business, micro brewery, self employed caterer, home jam maker, hair dresser or craft lover, we are here to supply you with the bottles, jars, tubs, decanters, votives, buckets, kegs or jerrycans you need.
We are a family owned business, focused on providing a friendly, efficient service and we're constantly sourcing stylish, practical and economical packaging to keep you, and us, moving forward. Based in Hyde, Greater Manchester, we are constantly expanding and, due to customer demand, have branched out into European distribution. Alongside our sister company, Amphorea, who deal in bulk quantities, we are committed to being an innovative, leading packaging distributer with the intention to continue growing alongside our customers.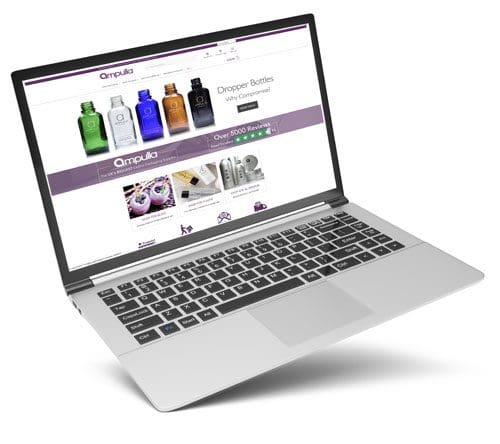 To keep up to date with our latest products
To keep up to date with our latest products and get some packaging inspiration, you can sign up to our newsletter. Or, if you have a question you'd like to ask us, please get in touch via our 'Contact us' page. We look forward to doing business with you.
Company Registration number: 5928812. Company registered address: Tomlinson & Co Accounts, 53 Wood Street, Ashton-under-Lyne, OL6 7NB. VAT Number: 935768183.