We're big fans of homemade gifts – and since you're here, we're guessing you are, too! Whether you and your pals have a DIY Secret Santa pact, or you're just looking to surprise your nearest and dearest with a cute homemade surprise, you'll find handmade Christmas gift ideas for everyone you know right here!
Scroll to find fabulous DIY handmade Christmas gift ideas you can make this festive season.
1. Pine Scented Candle
Make the whole house smell of Christmas trees with this adorable pine-scented candle. Collect fresh sprigs of pine or pinecones and attach them to the neck of your candle jar or votive for an extra flourish. You can find various candle jar styles available here!
Image & tutorial at Sugar & Charm.
2. Reindeer Beer Bottles
This one's super easy – a festive twist on a classic gift! Use pipe cleaners, felt and googly eyes to transform a crate of beer bottles into a herd of reindeer. For extra DIY gift points, make the beer yourself, too! Homebrew beer bottles available here.
Image & tutorial at Life Of A Modern Mom.
Everyone appreciates a gift basket full of their favourite goodies. Handmade Christmas hampers are easy to personalise for everyone – from foodies to sports fans to kids! Take a look and find out where to start.
4. Hot Chocolate Mix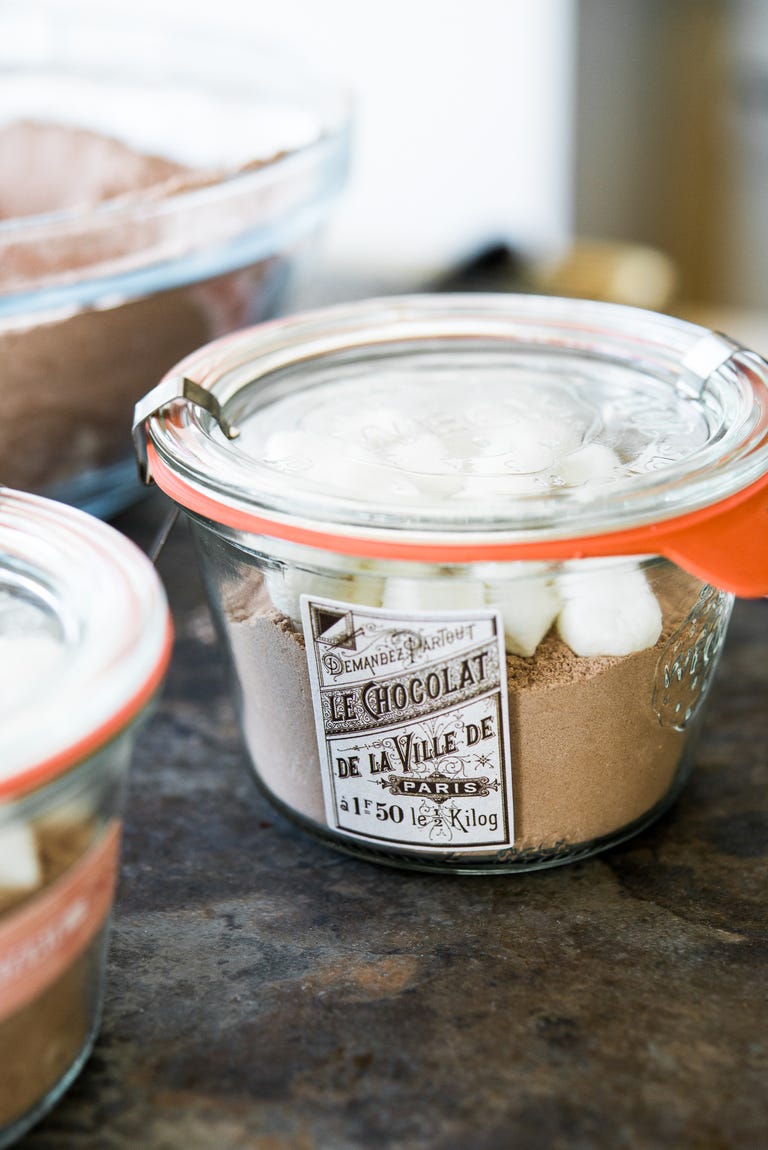 Complete with marshmallows, chocolate flakes and your favourite festive flavours, these hot chocolate mixes make fantastic gifts for kids and grown-ups alike. Wrap your mix in plastic gift bags and a cute Christmas mug, or for a more refined look, store them in these chic Le Parfait jars.
Image & tutorial at The Pioneer Woman.
5. Snow Globes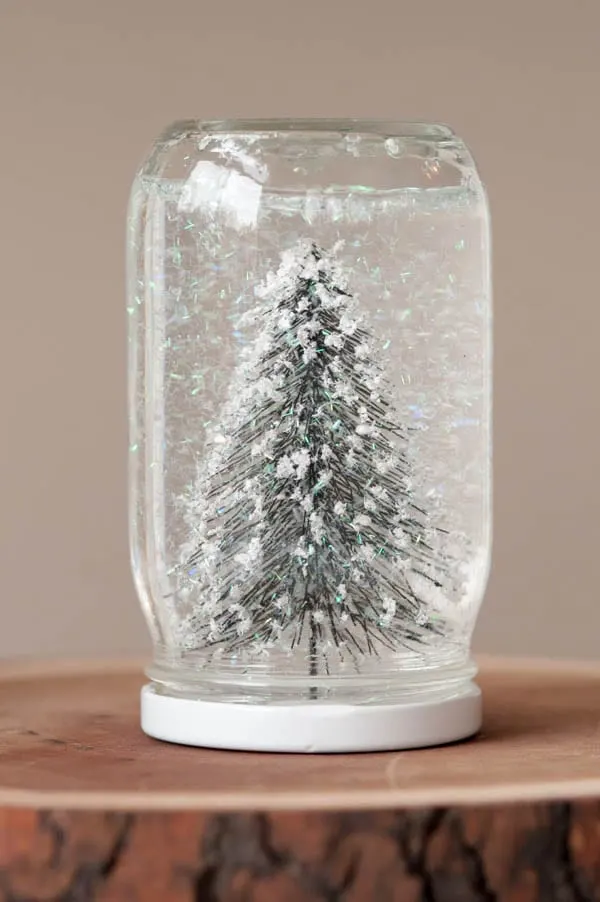 These gorgeous snow scene snow globes work as gifts, or as part of your own Christmas decor. Experiment with your favourite figurines, trees, pinecones and more. Shop for the perfect jar to create your snow globe in our range.
Image & tutorial at The Sweetest Occasion.
6. Beard Oil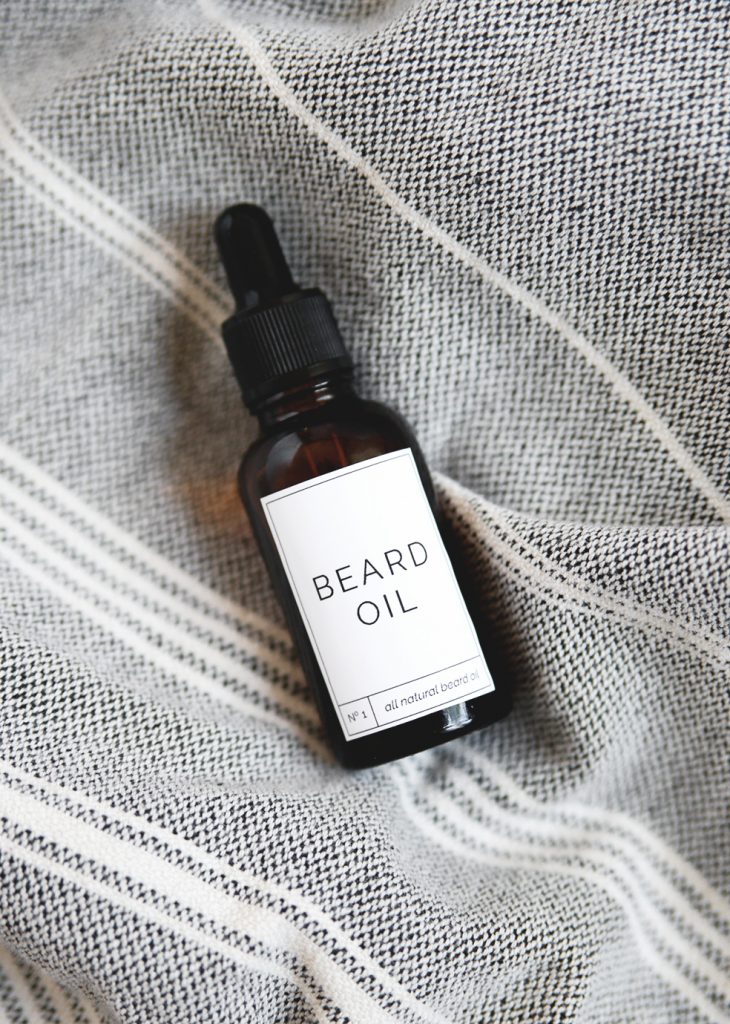 When it comes to haircare, no man should neglect his beard – so gift him some homemade beard oil! Packed with vitamin E and your choice of fragrant essential oils, it's a great way to offer some much-needed pampering. Package them in these amber dropper bottles for added style.
Image & tutorial at The Merry Thought.
7. Scratch Off Adventure Map
This one's perfect for the person you know who's always on the lookout for their next adventure. Help them keep track of their travels and inspire their wanderlust with this cute DIY scratch-off travel map!
8. Infused Vodka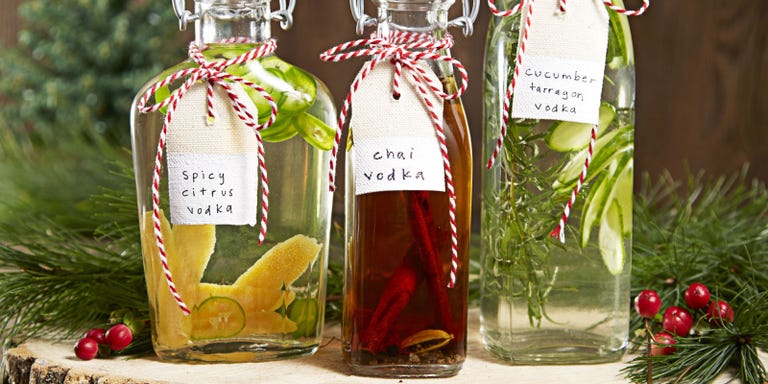 Infused spirits are fabulous as part of a gift hamper, cocktail set or as party favours. Choose your favourite flavours and spice up your Russian Standard with these fabulous recipes. Bottle your infusions in these miniature bottles for a gorgeous handmade Christmas gift!
Image & tutorial at Good Housekeeping.
9. Pedicure Gift Set
Treat your loved ones to an at-home pedicure – and best of all, you don't need to go anywhere near their tootsies. Supply them with everything they need to give their feet a good buff and polish in this gift set. They'll be back on their feet in no time!
Image & tutorial at A Night Owl Blog.
10. Christmas Pot Pourri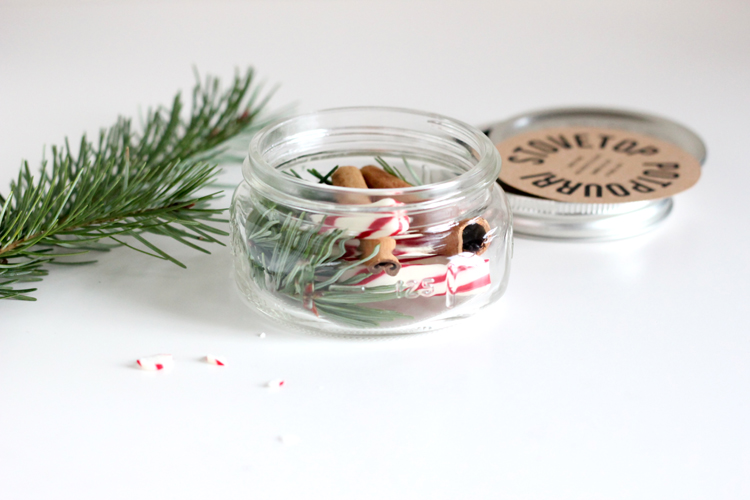 Fill a shallow glass jar with Christmas scented pot pourri and give the gift of festive fragrances! Find some tried-and-tested recipes in this tutorial, or use your favourite Yuletide scents, including cinnamon sticks, dried fruit, star anise and more.
Image & tutorial at Delia Creates.
11. Chunky Knit Blanket
This gorgeous chunky knit blanket is perfect for cosy winter nights. It's one of our favourite handmade Christmas gift ideas for families, couples or pretty much anyone who loves feeling cosy. The best part? No knitting paraphernalia needed.
Image & tutorial at Lily Ardor.
12. Gingerbread Body Butter
Another gorgeous gift idea for those at-home spa sessions – and this time it smells like gingerbread! This gift smells so good you'll want to taste it (though we wouldn't recommend it). Store in a sealed jar and keep for up to 6 months.
Image & tutorial at Frugal Mom Eh.
Sloe gin takes a little time to mature, so this might be one for next Christmas, if you've started your pressie-planning a little late this year (I mean, who hasn't?). Find out the best time to harvest sloe berries, and how you can transform them into a delicious tipple.
14. DIY Terrarium Kit
Give the gift of nature this Christmas with this adorable DIY terrarium kit. It's a great statement decor item, and can also be used to teach kids about plants and ecosystems. Find the perfect jar in our collection and start building your own terrarium gift.
Image & tutorial at Wit & Whistle.
15. Coffee Cup Sleeve
This is handy for just about anyone who has a cold commute in the morning. Stitch up some reusable coffee cup sleeves in a fabric of your choice. Your gift recipients can do their bit for the environment, plus add a personal touch to their morning brew!
Image & tutorial at Crafty Staci.
16. Dried Flowers
Press and dry flowers for a beautiful decorative display. These flowers look stunning in simple vases – or for a vintage look, try displaying them in these gorgeous apothecary bottles. They'll last longer than traditional flowers, and look really unique. Your gift recipient is sure to love them!
Image & tutorial at Country Living.
17. Snowball Bath Bombs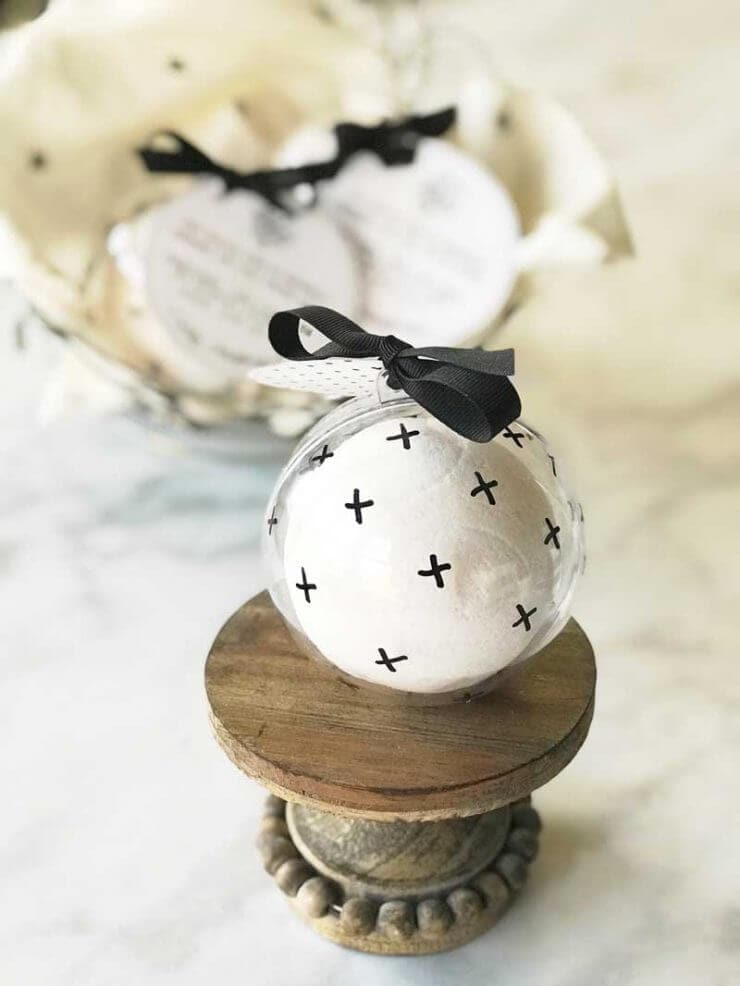 Add some festive fun to bathtime with these snowball-inspired bath bombs. Scent with peppermint oil and tie together with a cute (free!) printable tag. Pop in a pamper hamper or use as a Christmas stocking filler.
Image & tutorial at The Inspiration Board.
18. BBQ Kit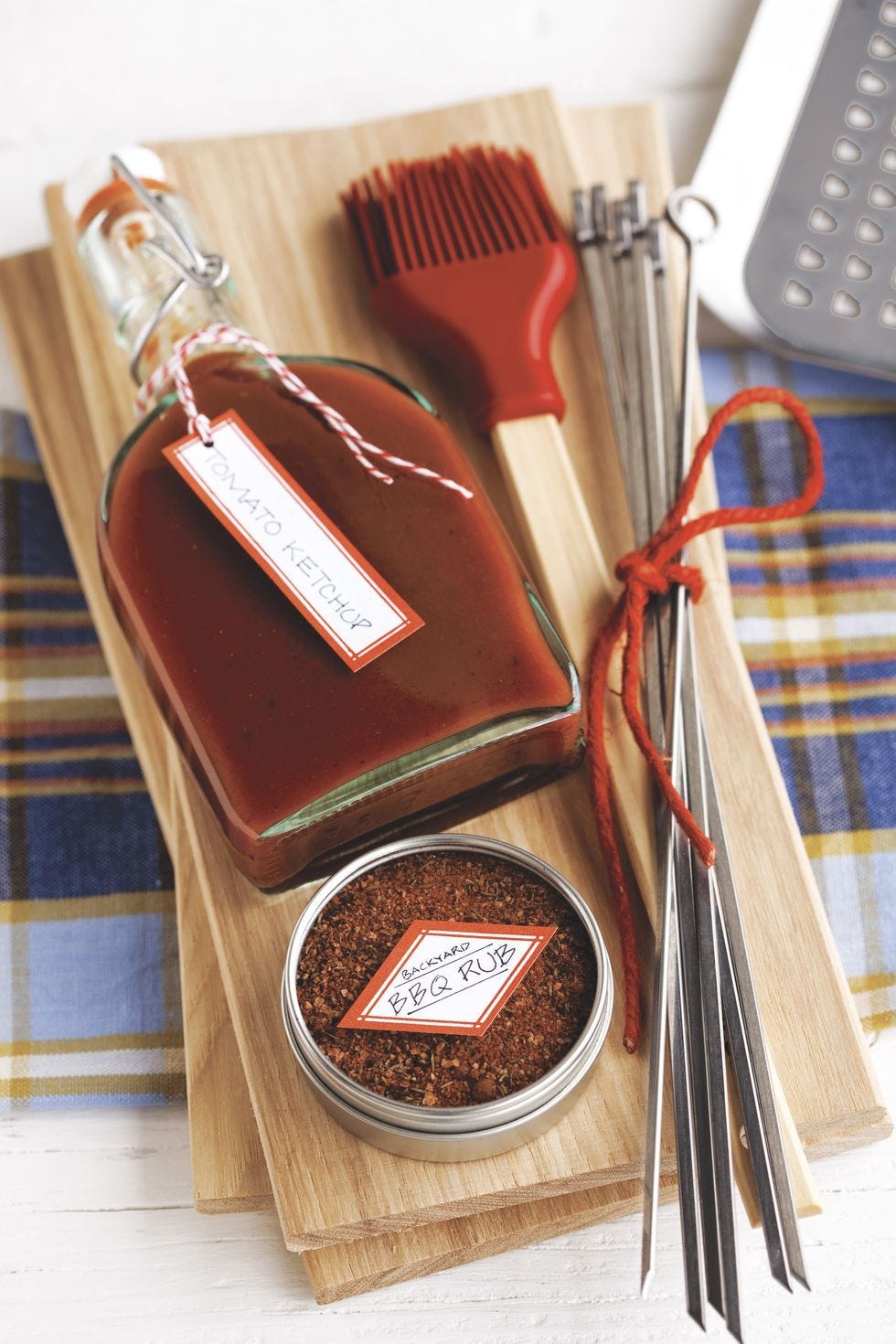 You can DIY as much or as little of this idea as you like. Whether you decide to make your own BBQ sauce and spice mix and package it with tongs and a chopping board, or treat them to their favourite BBQ brands, the grill-happy people you know are sure to love a DIY barbecue kit. For homemade sauces & spice rubs, find on-budget sauce bottles here.
Image at Good Housekeeping.
19. Limoncello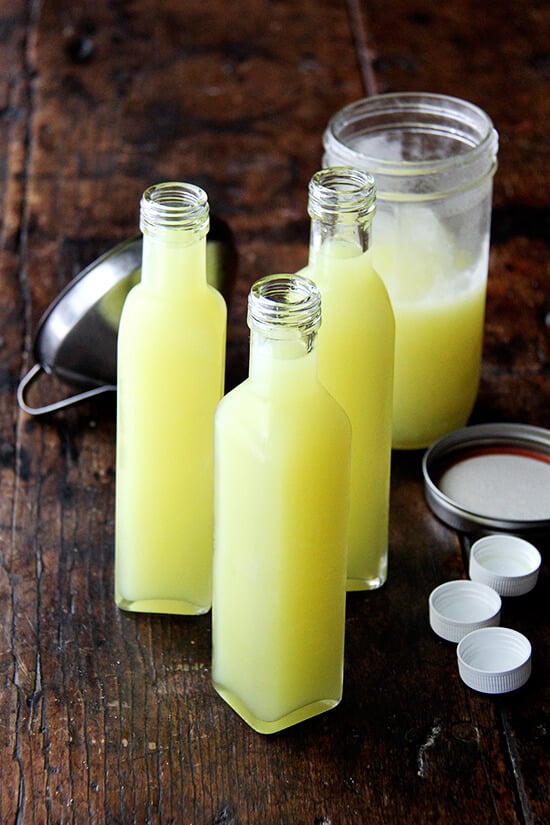 This limoncello recipe is easy to follow, uses fresh lemons for that distinctive zingy flavour, and produces delicious limoncello in copious quantities. Bottle it in a tall bottle for a single gift, or share the love and distribute it in these stylish miniature bottles.
Image at Alexandra Cooks.
20. Pooch Bow Tie
Here's one for the family Fido! Give your pooch a festive makeover by making them their very own bow tie. Choose a chic subtle fabric like the one recommended in this tutorial, or select one in your favourite Christmas colours. Your pup will be the belle of the ball this Christmas!
Image & tutorial at The House That Lars Built.
21. Citrus Marmalade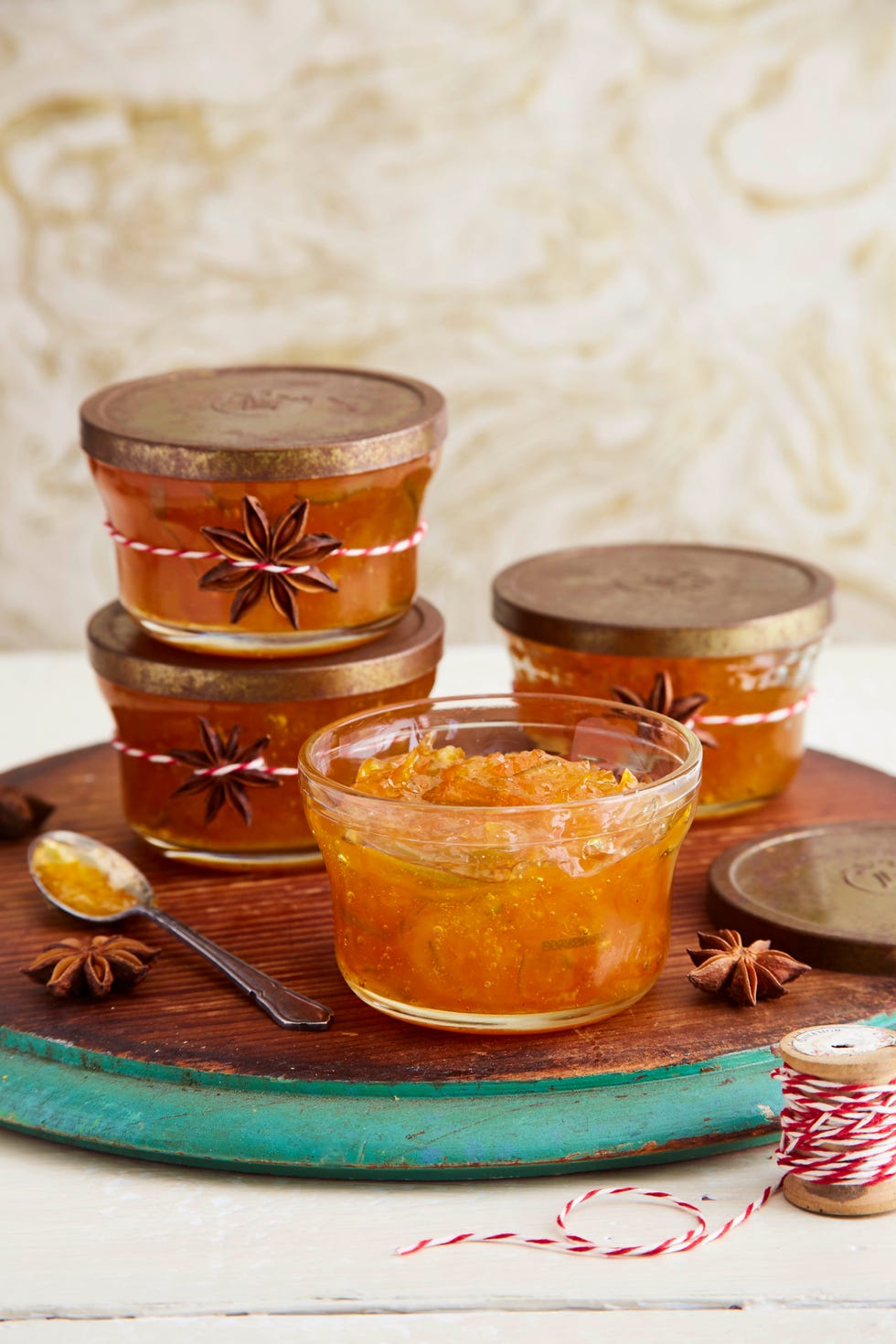 Spice up your classic orange marmalade with this festive fruit twist. Adding lime, grapefruit and star anise to this delicious breakfast spread is a fantastic way to make Christmas morning a little more sparkly. Fill these stylish Orcio jars with your citrus marmalade and tie a cute Christmas ribbon round the neck.
Image & tutorial at Country Living.
22. Mason Jar Cocktails
Fill a mason jar with all the elements for your friend's favorite cocktail, and you're onto a winner already. Spruce up the mason jar with a ribbon and a fun message, and that's handmade Secret Santa sorted! Get mason jars for your project here.
Image & tutorial at Something Turquoise.
23. Christmas Countdown Candle
This stunning minimalist countdown candle is ideal for a simple festive gift – and it's really easy to make. The tutorial includes a printable sticker – apply to your simple white candle and burn every day until Christmas. It's a super cute way to mark the holiday countdown.
Image & tutorial at The Merry Thought.
24. Candy Cane Sugar Scrub
Whip up this candy cane sugar scrub in no time and add it to your pamper hamper for an exfoliating treat! It's easy to make and uses mostly store cupboard ingredients, so it's fab for making handmade Christmas gifts on a budget. Store in these glass jars for a luxury finish!
Image & tutorial at The Idea Room.
25. Pancake Mix In A Jar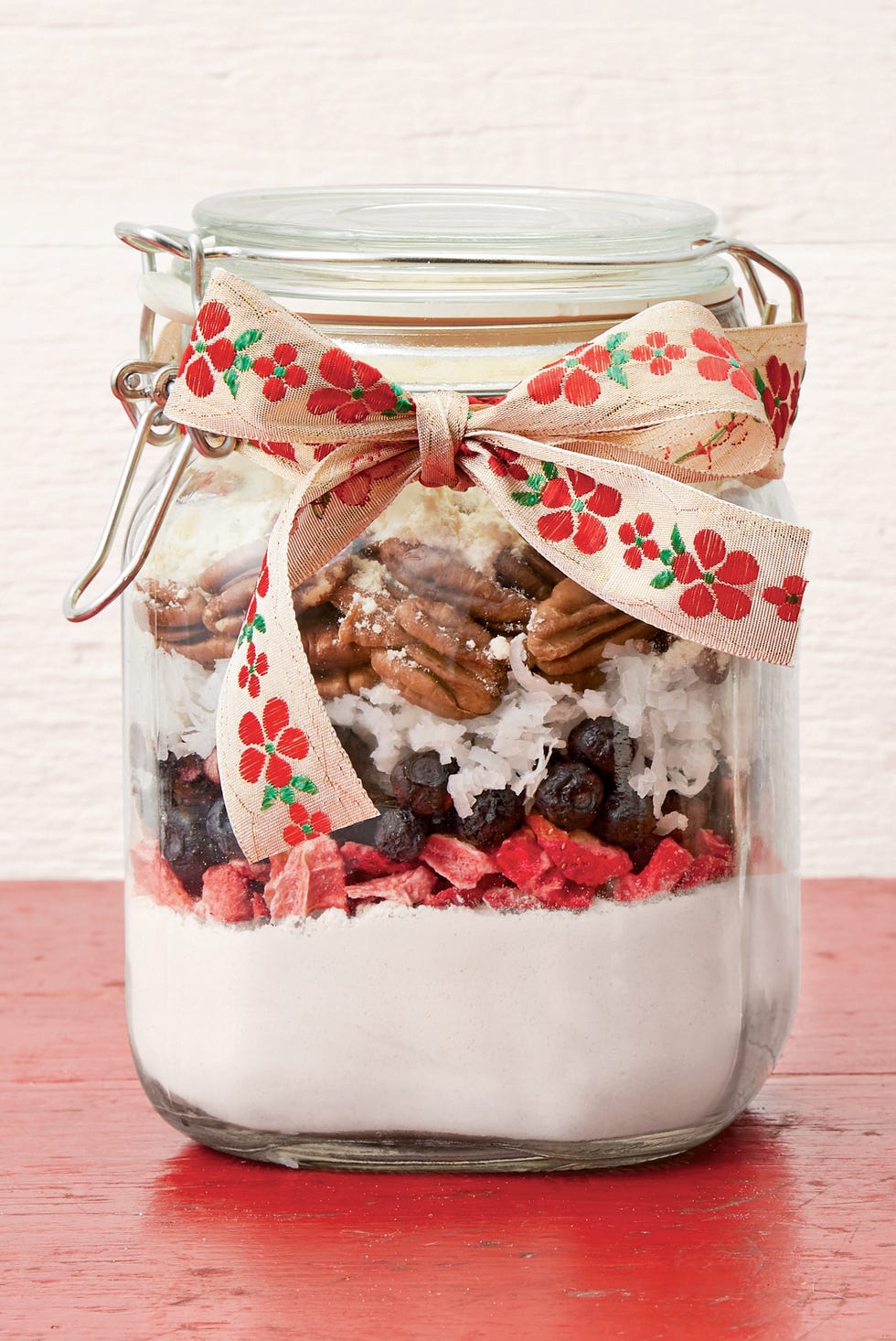 Here's a DIY gift tip for kids: drop a heavy hint of what you want for breakfast on Christmas morning with this tasty pancake mix in a jar! It's easy to sub in the flavours and fillings you want for the ones you're less keen on. Keep your mix fresh until the big day in one of our preserving jars with lids.
Image & tutorial at The Pioneer Woman.
26. Reed Diffuser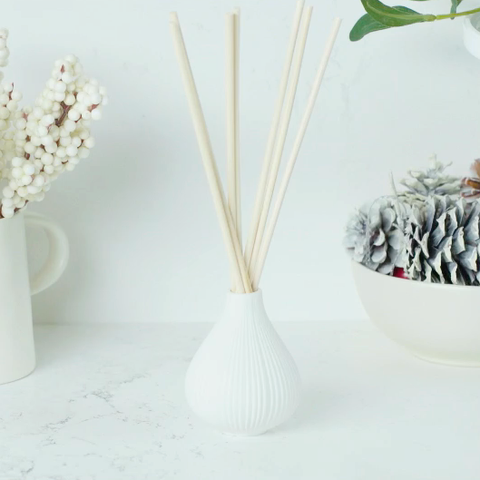 Reed diffusers are a fantastic non-flammable alternative to scented candles. They create a stunningly subtle scent that adds festive freshness to any home. Find out how you can make your own reed diffusers here – it's easy to swap in your favourite scents. Shop for reed diffuser bottles at a great price here.
Image & tutorial at Good Housekeeping.
27. Monogrammed Soap Bottle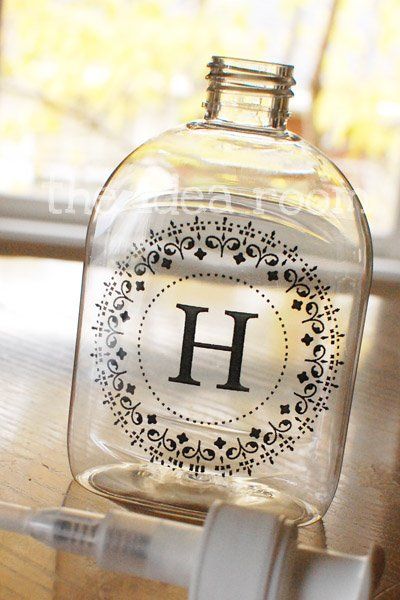 This is one of our favourite handmade Christmas gift ideas for teachers, but it also makes a gorgeous gift for just about anyone. You'll need a clear soap bottle (empty ones available here), transparency paper and the printable download available in the tutorial. Voila! Personalised soap or sanitiser – the perfect gift for 2020.
Image & tutorial at The Idea Room.
28. Mason Jar Sewing Kit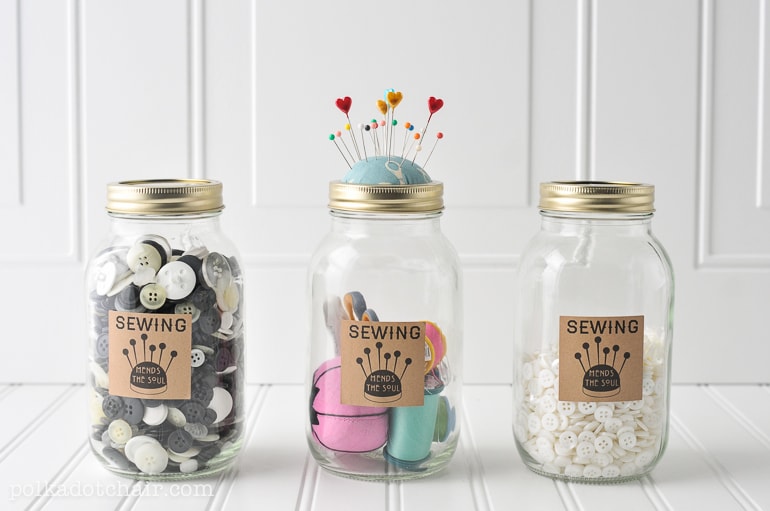 Making a crafty present for a crafty person can be tricky – but this mason jar sewing kit could be the perfect solution! Fill with haberdashery must-haves (including pins, thread and buttons) and turn the top of the jar into a pin cushion. It'll help them keep their sewing kit in order. Mason jars are available here!
Image & tutorial at Polka Dot Chair.
29. Faux Cross Stitch Socks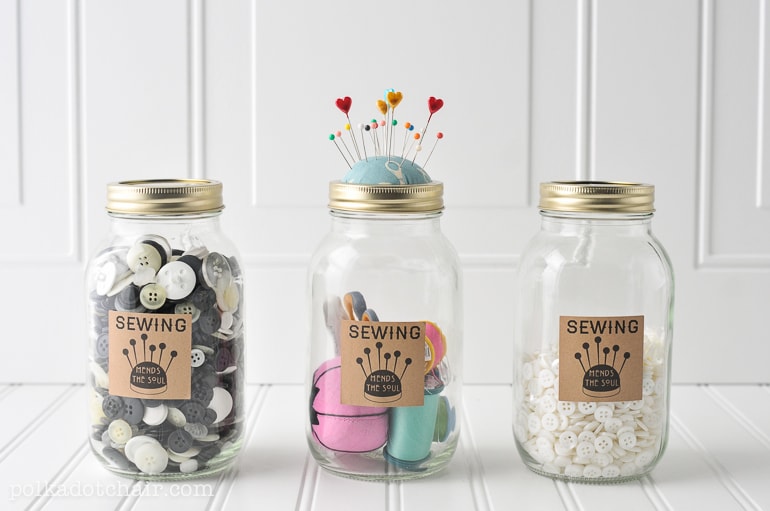 These cute cross-stitch effect socks make adorable stocking fillers for every generation. They add a fun flourish to an everyday item – and you don't need to put in a single stitch! You'll need fabric paint, a pair of cute one-colour socks, and a piece of cardboard. Simple, thrifty and effective!
Image & tutorial at Club Crafted.
30. Bath Tea
If there's one way to make bath time even more relaxing, it's with this aromatic bath tea. Layer the ingredients in a jar like this one and gift the jar along with small muslin bags. When it's time to use them, infuse the bathwater with a bag full of this homemade bath tea. Guaranteed relaxation. For best results, bathe with an actual brew, too.
Image & tutorial at A Pumpkin & A Princess.
What are your favourite handmade Christmas gift ideas? We're always looking for crafty inspiration – tag us in your DIY pressie pics on Facebook or Twitter!