St Patrick's Day is one of the world's most-celebrated national festivals – so it's the ideal opportunity for an Ireland-inspired family fun day! Whether you're looking for a crafty way to spend the day, delicious recipes inspired by St Paddy's Day, or simple games to get them excited about Irish history and heritage, you can involve the little ones in the festivities with these fun St Patrick's Day activities for kids!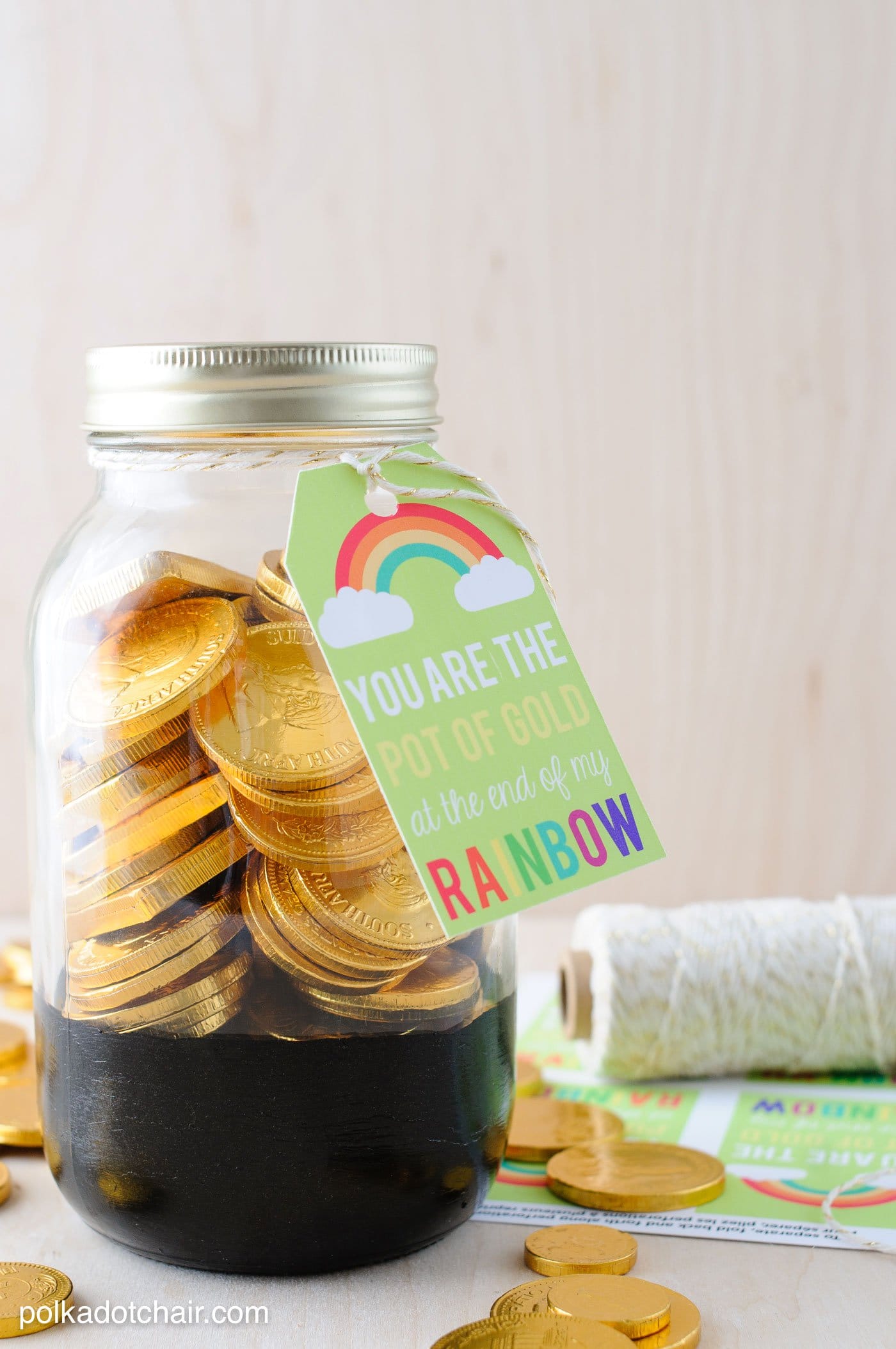 Image from Polka Dot Chair.
Challenge your kids to find the pot of gold at the end of the rainbow! Just fill a glass jar (the bigger the better!) with chocolate coins and set up a scavenger hunt. Come up with your own Ireland-themed clues, or use these easy printable hints to save time. Tie a green ribbon around the neck of the jar for an extra flourish!
Image from Midwestern Moms.
Take your pots of gold to the next level with this tutorial for creating shamrock windows in glass jars. With paint, a shamrock template and a ribbon, it's easy to make this effective jar that gives the kids a glimpse of the gold hidden inside. Find out more about the symbolism of the shamrock here.
These printables are a simple way to enthuse your kids about St Patrick's Day. With options for a range of ages, you'll find lots of themed activities to keep the kids occupied. Choose from colouring pages, puzzles, bookmarks and more.
Lucky Breakfast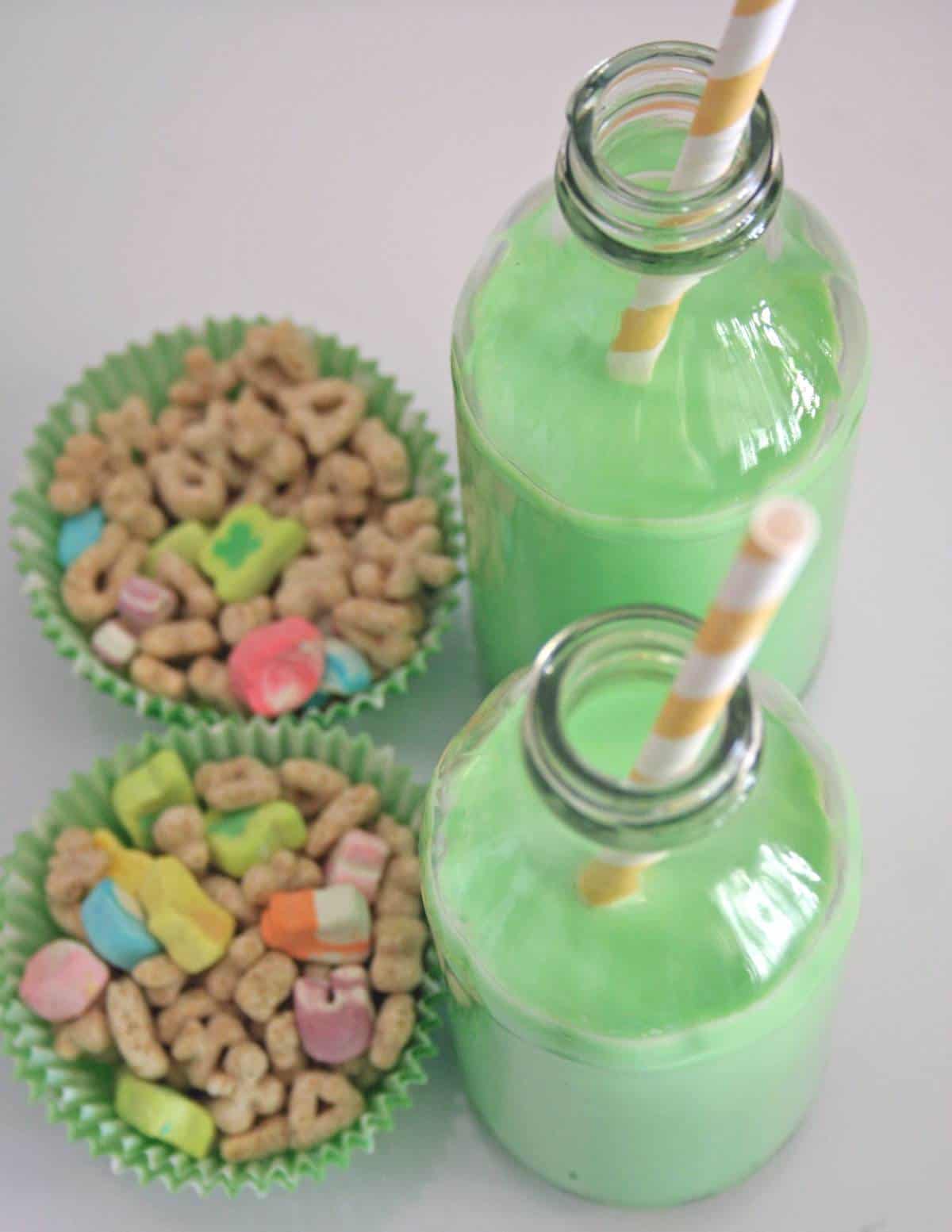 Move over soda bread – start the day with a helping of Lucky Charms! This cereal is available in many supermarkets and specialist shops. Serve it up with a bottle of green-tinted milk for an extra St Patrick's Day touch! Cute glass bottles are available to buy online here.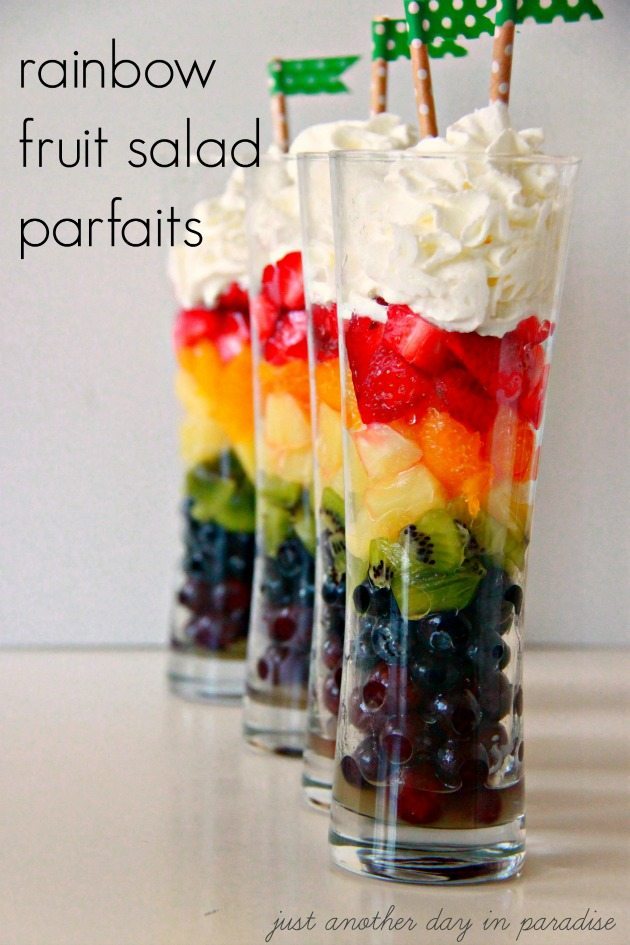 If you're looking for a healthier snack, this rainbow fruit salad is ideal. Full of tropical fruits, it's not your typical Irish fare – but layering up in this cute rainbow pattern is a great way to get the kids eating their reds, yellows and oranges as well as their greens. You can even package them up for school lunches in these food pots.
Image from Little Bins For Little Hands.
Science meets St Paddy's Day with these super fun slime recipes! Choose from glittery green, lucky gold and even rainbow slime with these tutorials. Don't forget to keep your slime fresh by storing it in a glass jar after use.
Healthy St Patrick's Day Smoothies For Kids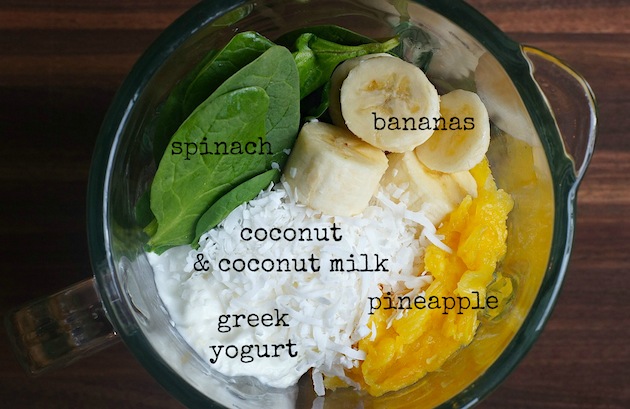 Image from Fearless Homemaker.
Here's another healthy recipe, this time with a green theme. Whip up this delicious smoothie – featuring coconut milk, bananas, pineapple and spinach – and give the kids a tasty, healthy treat! Get the kids involved in the making process by having them peel the bananas and putting all the ingredients in the blender. Serve in these cute mason jars.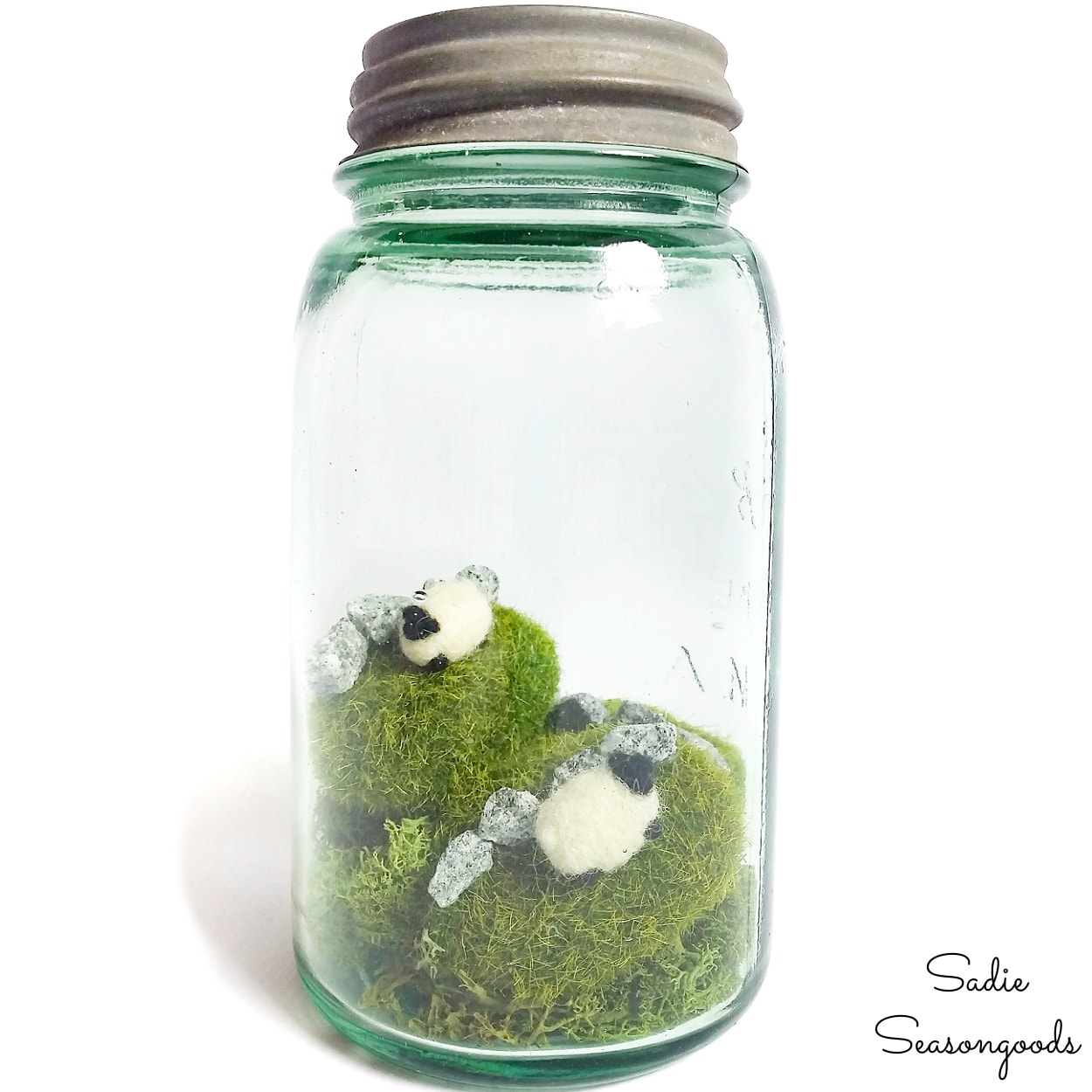 Capture the beauty of the Irish countryside by creating your own miniature Ireland – in a jar! The finished product is an adorable decorative jar you can keep up well beyond St Patrick's Day. Source your materials from outside, or you can buy online. Get crystal clear glass jars with no minimum order here.
Image from Mason Jar Craft Love.
Transform a simple mason jar into the famous tricolour flag with some paints and primer. The finished jar can be used to store flowers, pens, pencils and other items. Affordable mason jars are available here.
We hope these St Patrick's Day activities for kids brighten the festivities for your little ones! You can get all these jars and bottles now with no minimum order in our online store.
Happy St Patrick's Day!