DIY Secret Santa seems like such a fun idea… until you have to think of something to make. Lucky for you, we've done our research and created a list of 10 fabulous DIY Secret Santa gifts you can make this year. Most of these gifts are time and budget-friendly, so you can give a great gift without breaking the bank.
Check out our 10 favourite homemade DIY Secret Santa gifts below.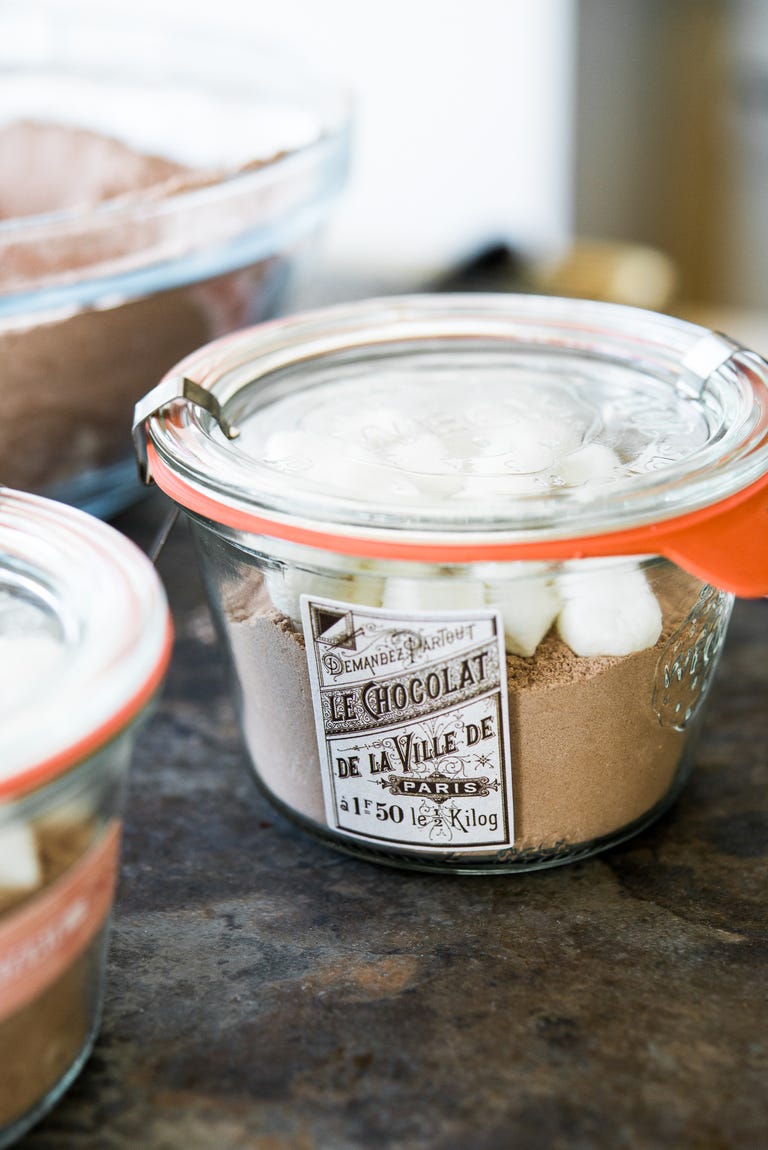 There are few things more festive than a hot chocolate on a cold winter's night – so gift your friend their very own hot chocolate mix! Include marshmallows, a chocolate flake, biscuits for dunking, and maybe even a miniature dram of their favourite tipple. Store in this stylish jar for maximum presentation points.
Image & tutorial at The Pioneer Woman.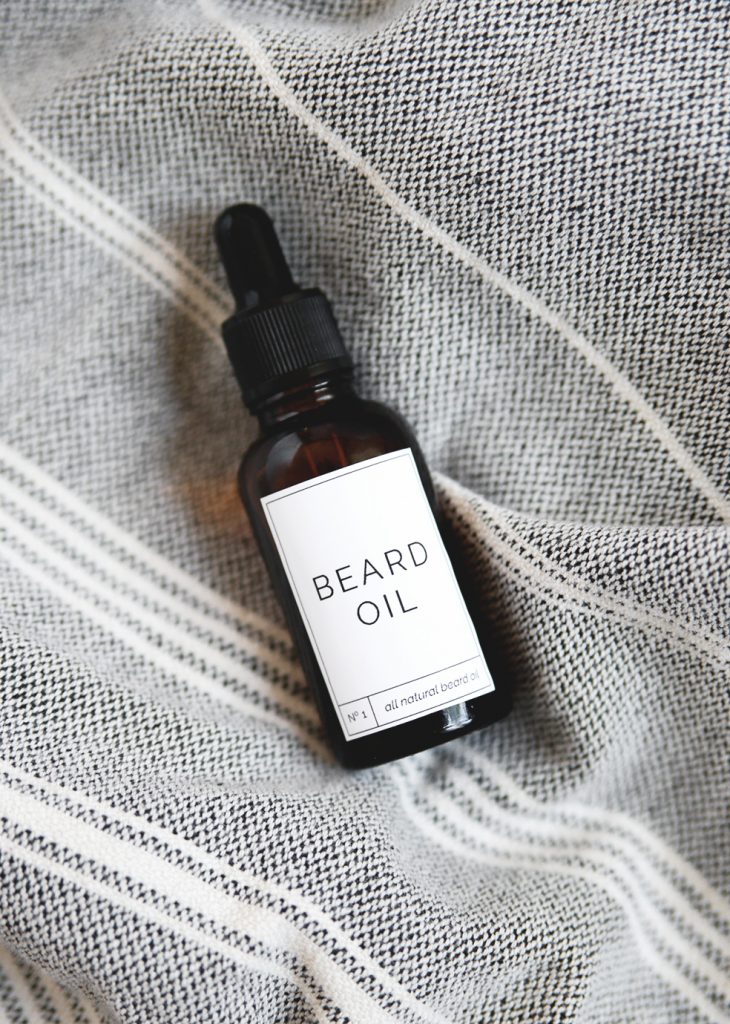 Drawn the guy with the world's bushiest beard? Help him take care of his facial fuzz with a mini bottle of beard oil. It's mega easy to whip up your own. You'll need essential oils, a carrier oil, a stylish dropper bottle and a label.
Image & tutorial at The Merry Thought.
This is the perfect DIY Secret Santa gift for your coffee-fiend colleagues. These cute reusable coffee cup sleeves can be made from whatever fabric you have to hand. They're easy to make, and great for the environment – no more cardboard sleeves from the coffee shop!
Image & tutorial at Crafty Staci.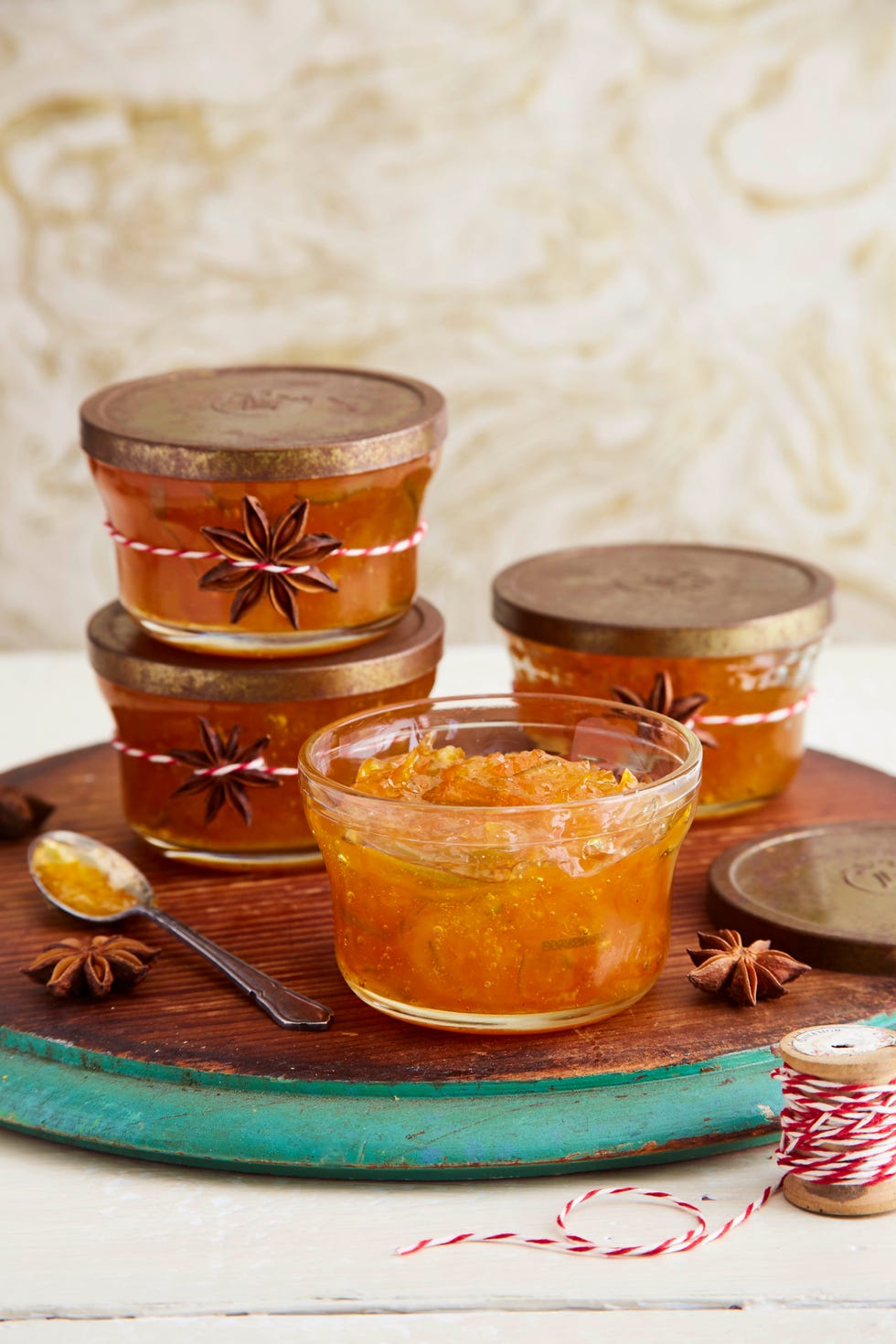 Foodie gifts always go down a treat at Secret Santa, and this delicious marmalade is no exception! Give your classic orange marmalade a spicy citrus twist, with grapefruit, star anise and lime flavours. Store in a budget-friendly jam jar and finish with a festive ribbon!
Image & tutorial at Country Living.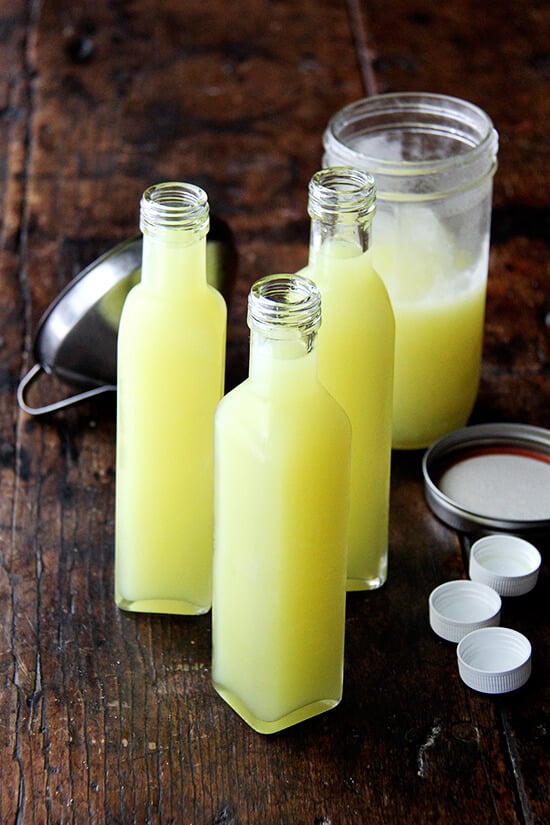 Secret Santa wouldn't be the same without some boozy ideas, so here's ours: tangy, fresh limoncello. The recipe is super easy to follow, and it's something a little different to your usual Christmas tipples (Baileys, we're looking at you). These handsome Polo bottles are perfect for gifting your homemade limoncello.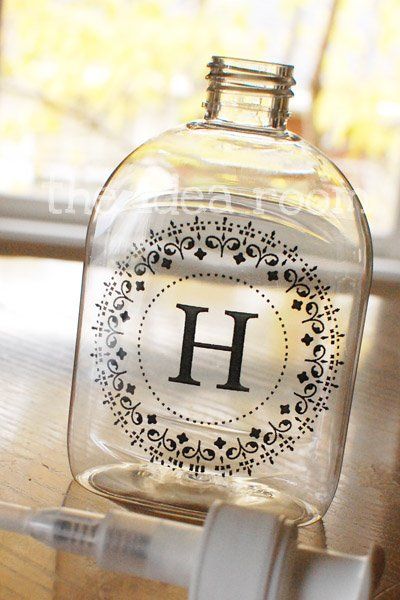 Make the ultimate 2020 gift with this personalised lotion bottle. It's perfect for teachers, colleagues, classmates, friends and family. Fill your monogrammed bottle with hand sanitiser to make a desk-friendly gift for your Secret Santa recipient. Clear empty soap bottles are available here.
Image & tutorial at The Idea Room.
7. Reindeer Beer Bottles
Sticking googly eyes and pipe cleaners on a crate of beer definitely counts as DIY in our book. This works best with amber beer bottles (bonus points if it's homebrew!) but you can use any crate you like. Switch up the beers you choose to make sure they're your Secret Santa recipient's ultimate fave.
Image & tutorial at Life Of A Modern Mom.
Know a mixologist in the making? This is the perfect gift for them. Put all the ingredients for your friend's favourite cocktail in a stylish glass mason jar so they have a delicious festive drink at the ready on Christmas day. Finish with a festive ribbon! Shop all our Le Parfait jars here.
Image & tutorial at Something Turquoise.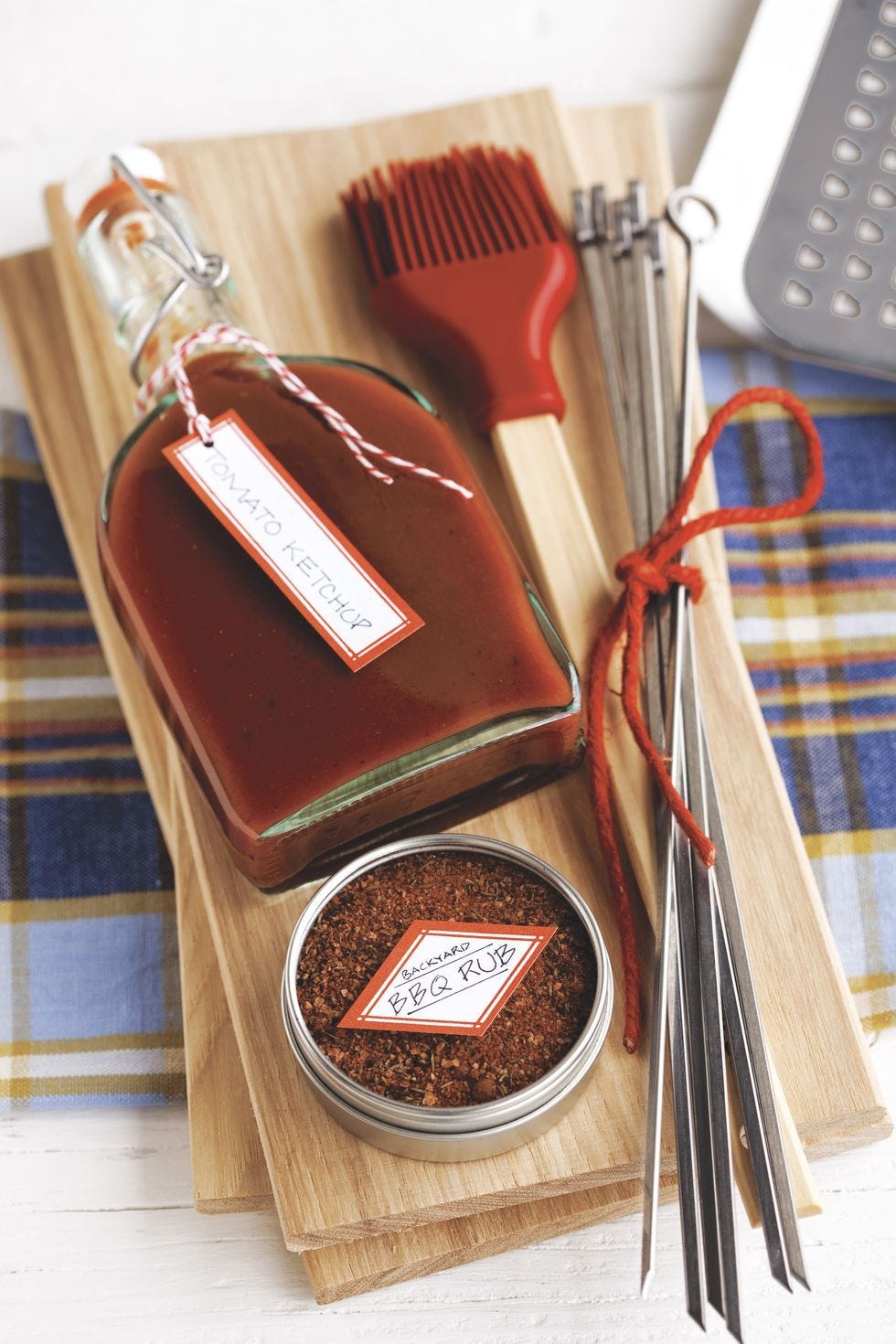 It may not be BBQ season, but we're sure the carnivores in your life will appreciate this gift nonetheless. Make your own barbecue sauce and store it in these great value sauce bottles. Add a new chopping board and some tongs, and you're all set. Level up this gift with a homemade spice rub – food-safe storage jars available here.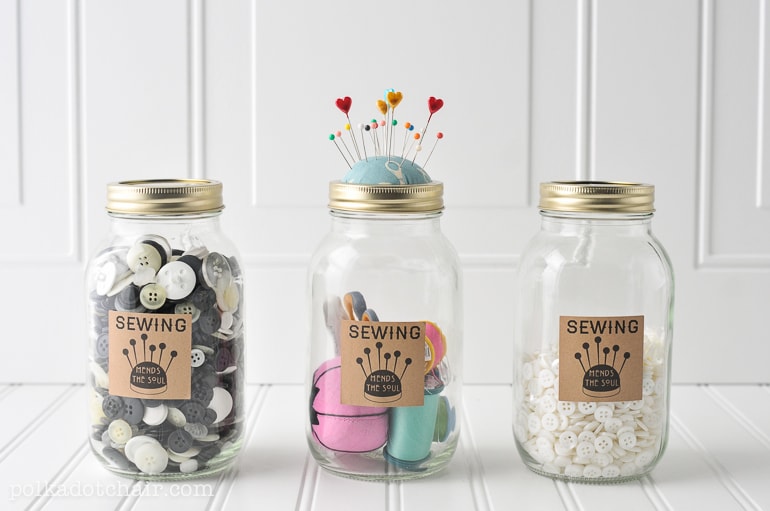 This is the perfect budget-friendly DIY Secret Santa gift for anyone in your friendship group. You don't need any sewing skills – the cross-stitch effect is achieved with fabric paint rather than thread, so just about anyone can make this thrifty, stylish gift.
Image & tutorial at Club Crafted.
Still stuck for ideas? We've got tons more handmade Christmas gift ideas this way!